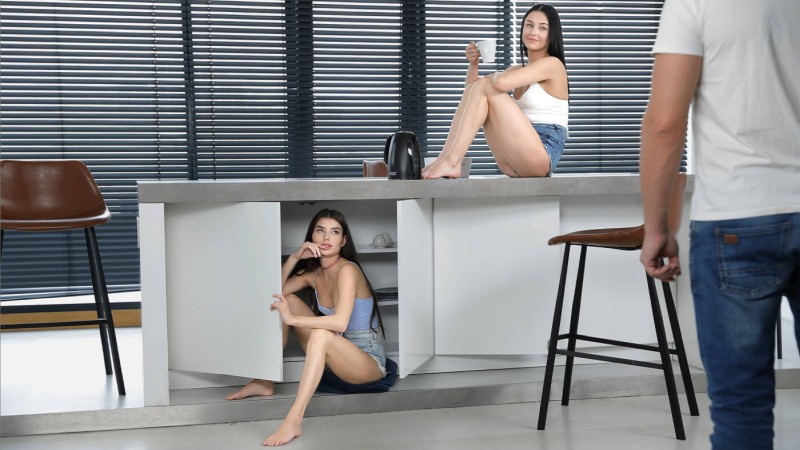 VirtualTaboo - What Stepbrothers Are For - Alya Stark, Stefany Kyler
Alya Stark has been waiting all week to get some alone time with her boyfriend, so she is very excited to learn they have the house all to themselves. She makes him some tea and waits to jump him when he comes downstairs. What Alya doesn't know is that her boyfriend's stepsister Stefany Kyler is hiding under the table and playfully teasing you. You take out your cock and approach Alya who is stunned when she sees Stefany crawl out from under the table and grab your big boner. Her shock turns to excitement when she realizes that the two have been playing together behind her back. Alya has always loved watching Taboo VR porn and now gets to be part of one of the forbidden fantasies she always masturbates to. After watching Stefany suck your cock, she pulls on her hair and begs for her turn. She is willing to share but insists on having your cock in her pussy first. Stefany never noticed how sexy Alya was, but she loves how her tongue hits all the right spots as she is getting stuffed by her own stepbrother's big dick. It is such a hot sight and forbidden VR porn fantasy that she cums almost immediately. They share your meat, enjoying each other as much as they do riding your hard pole until you start to shake and moan. Taking your dick in her mouth Alya lets you explode in her mouth before spitting cum into your slutty stepsister's mouth. This is the start of a whole new relationship for this taboo trio.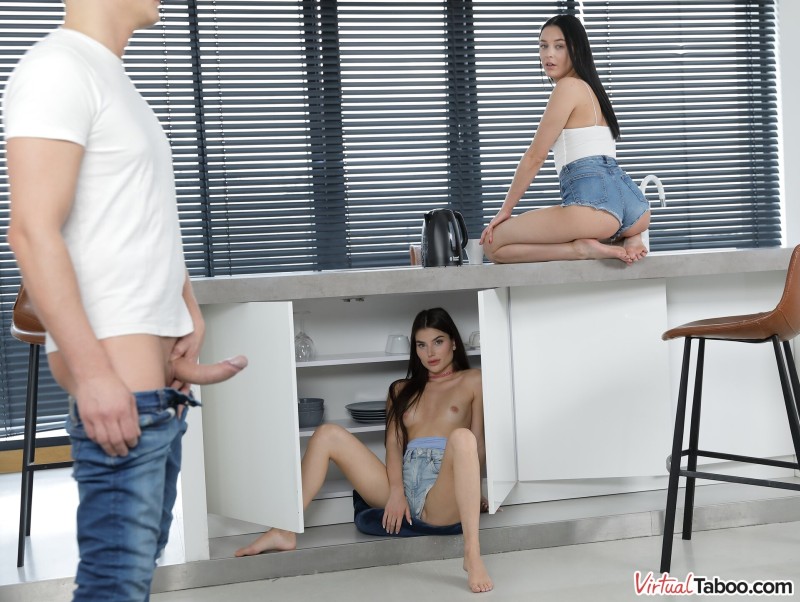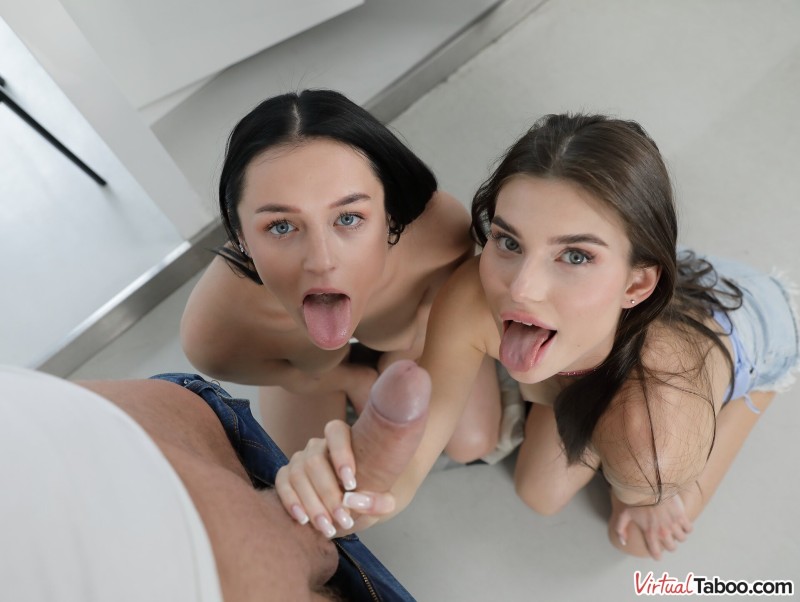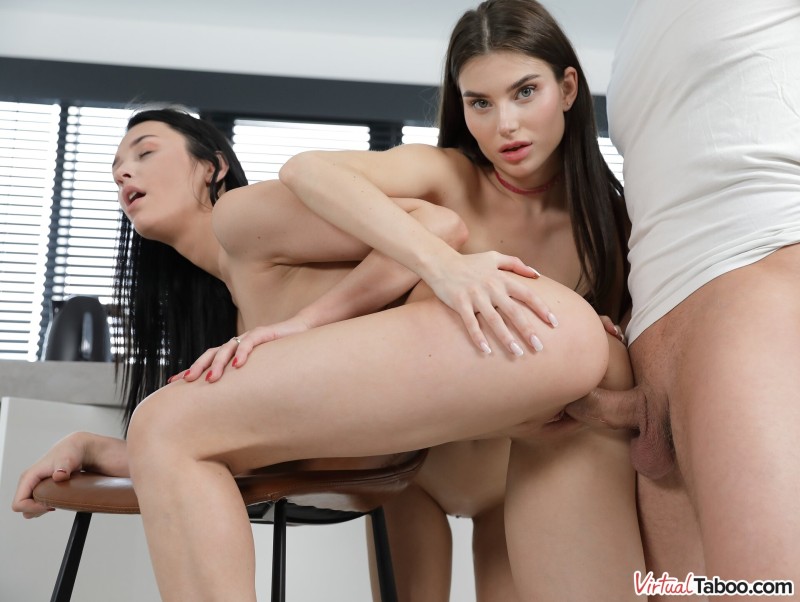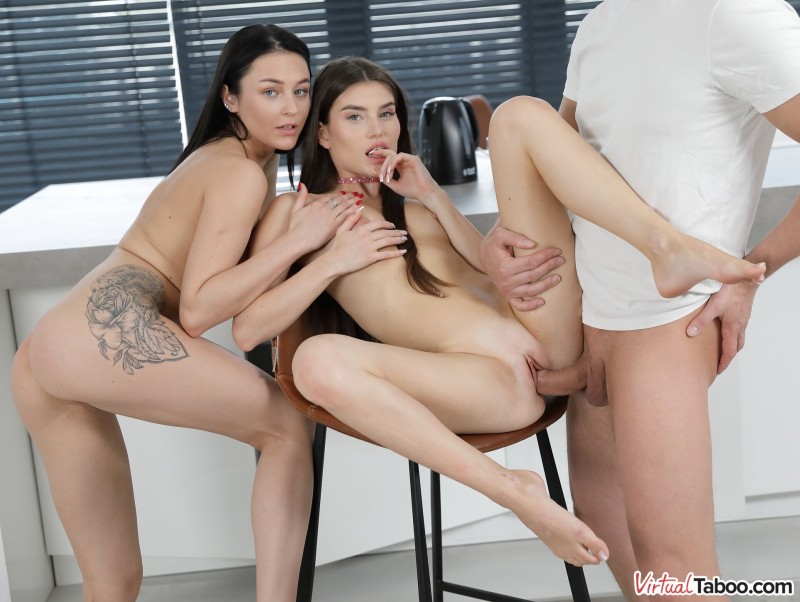 Details
Time: 37m 56s
Cast: Alya Stark, Stefany Kyler
Video: https://virtualtaboo.com/videos/what-stepbrothers-are-for
Status
This video has been requested for scripting. You can influence whether it goes on the active script queue by voting below. Current interest level: (0 votes).
Related Content
Home | Recent Scripts | Sorted by Studio | Work in Progress | Requests | Follow on Twitter